1.Jókai Mór Memorial House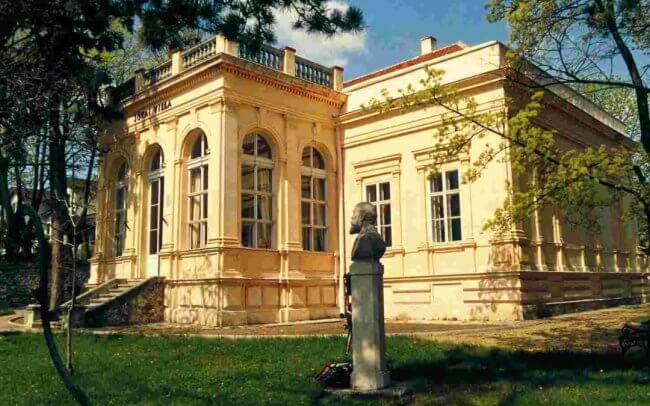 The Jókai Mór Memorial House is a popular holiday home of our famous writer, where, among other things, such great works as the Golden Man were created. The property was purchased in 1867 and 3 years later this Neo-Renaissance-Classicist Villa was populated.
Not only was the proximity of Lake Balaton tempting to the Jókai family, but also the local spa. The sour water of Füred was treated as a wonderful healing agent at that time.
After the death of his wife, the writer got rid of the property, which was later converted by its later owners to their own needs. It was turned into a museum in 1954, and the equipment makes up a significant part of the legacy purchased from the writer's widow. It is taken care of by the collections of the Petőfi House and then its legal successor, the Petőfi Literary Museum. The exhibition gives an insight into the life of Mór Jókai and Róza Laborfalvi and their family in Balatonfüred. According to Kálmán Mikszáth, the "golden age" of Jókai's poetry could have been created in Balatonfüred.